Hello everybody!
I'm new here and start this topic to talk about a project I have been developing since 2008: Reassemble the old site
http://www.neogeo.co.jp
, that is a great reminder of good times when games for Neo Geo, Neo Geo CD Neo Geo Pocket was released and brought us to their feet!
I'm here because I need material of that site, as pages and images. For example, find material any Neo Pocke-kun related material is very difficult nowadays.
All I could gather is organizaed, and after the end of sites like MSN Groups and Geocities, it turned very hard to find anything.
I'll post some images as a preview, because if I complete a few more things, I will upload my backup and I will make this public.
Any type of material that site is very welcome, especially from the pages of the Neo Geo Pocket games, because they are parts of the old site that are very incomplete.
Ganbare Neo Pocke-kun HP: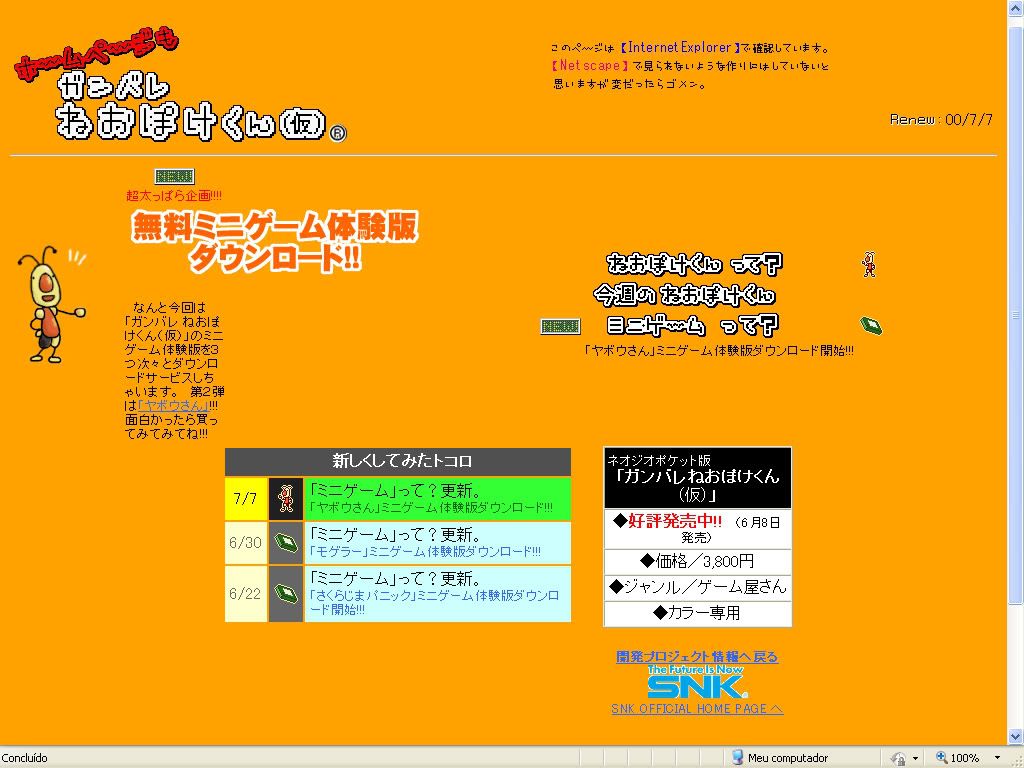 I have only the index with some images.
SNK Vs Capcom Card Fightes HP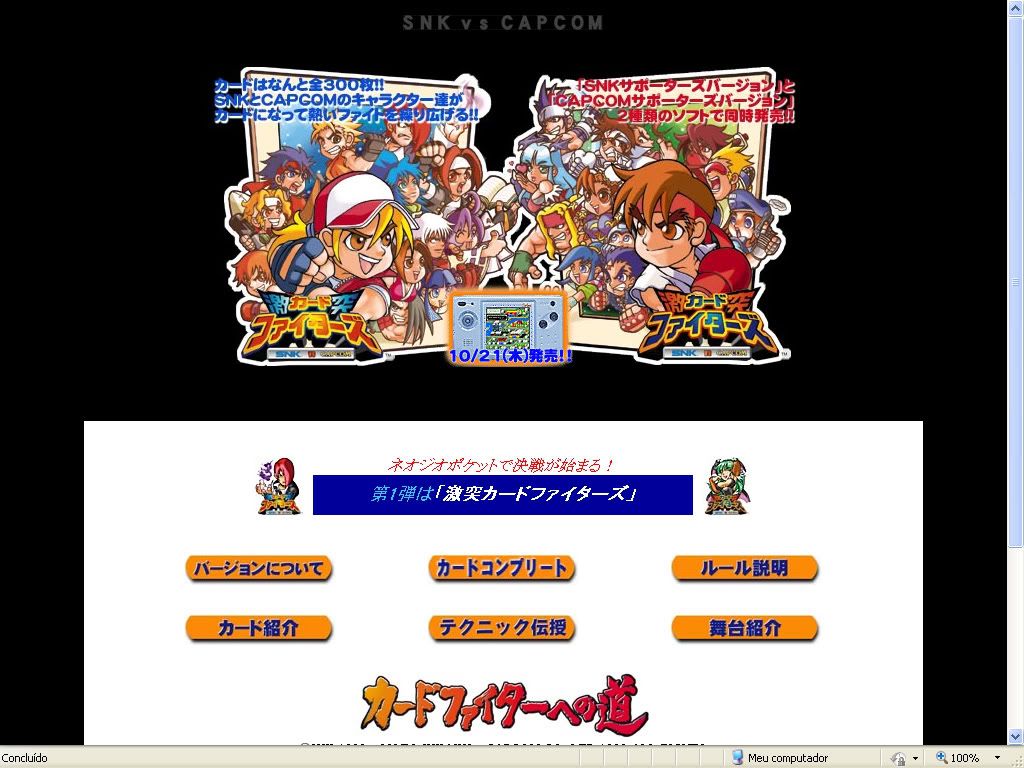 SNK Vs Capcom Card Fighters 2 HP
Gekitotsu SNK Vs Capcom (Terry's Info)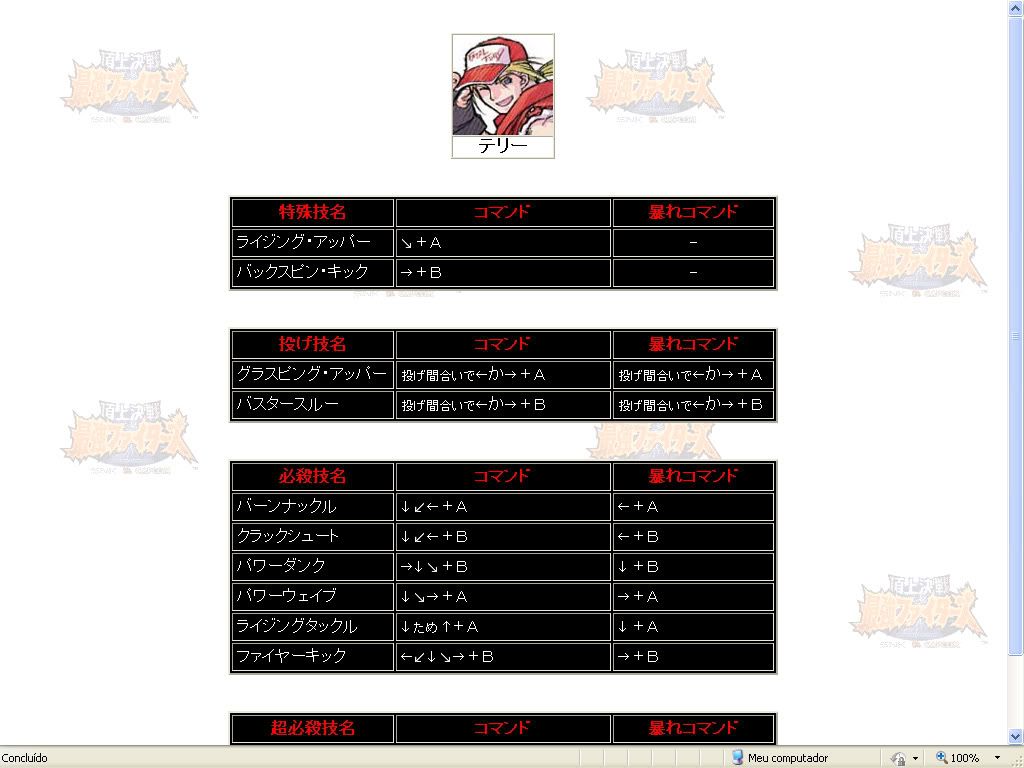 Neo Geo Pocket's Soft Line Up
Thanks for the attention!